Click here to learn more
Headquartered in the Philadelphia region, Lincoln Financial Group is a Fortune 500 company offering a diverse range of
financial services and solutions
. With a strong focus on four core business areas —
life insurance
,
annuities
,
retirement plan services
, and
group protection
— our business is built around supporting, preserving, and enhancing our customer's lifestyles and providing better retirement outcomes. Led by over 8,000 employees, Lincoln Financial provides the tools and advice to help individuals take charge of their futures.

Click here to learn more
Baker Hostetler is one of the nation's
top 100 law firms
with more than 600 attorneys serving clients around the country and throughout the world. Established in 1916 by Newton D. Baker, U.S. Secretary of War during World War I, and former Mayor of Cleveland, the firm now has offices in ten U.S. cities across four time zones. Baker Hostetler is a multidisciplinary firm with 11 practice groups and 55 areas of practice strength.  In 2006, Baker Hostetler celebrated its 90th anniversary. This milestone represents more than longevity. It signifies a time to salute the many important clients and friends who have grown with us—many whose organizations we have served for not simply years, but decades.
Baker Hostetler is Counsel to Market Leaders. Our clients include businesses and individuals that are leaders nationally, globally, regionally and locally. Many are in the top of their market segments in virtually every industry, and many are household names. Others are leaders of the future—companies with the aspiration and will to drive tomorrow's high-growth industries.
For more information, contact Neil Carrey at ncarrey@bakerlaw.com or 310-442-8835.
Baker & Hostetler's main contact with the SBCA:
Neil Carrey, Esq.
Neil Carrey [B.S. in Economics from the Wharton School of the University of Pennsylvania and J.D. from Stanford Law School] is an Of Counsel member of the Tax Group of Baker & Hostetler, although he also specializes in ERISA and corporate matters. He is a Director of the Small Business Council of America and has taught the class on qualified retirement plans at the Paralegal School of the University of Southern California and lectured at the USC Dental School.
In addition to an active law practice, Mr. Carrey has devoted, and continues to devote, many hours to civic and charitable activities. He presently is a Recreation and Parks Commissioner for the City of Santa Monica, California, and is on the Board and is a past President of the Santa Monica Police Activities League; the President of several nonprofit organizations dealing with economically disadvantaged youth; a past President and on the Board of Padres Contra El Cancer and now serves in the position of President Emeritus, a Director or former Director of a number of nonprofit organizations, including , the Santa Monica Youth Athletic Foundation, the Santa Monica League of Women Voters; serves or has served on the Advisory Boards or acts as a volunteer consultant to a number of nonprofit organizations, including the Centennial Committee for the Santa Monica Pier, the Advisors Council for the Childrens Center for Cancer and Blood Diseases at Childrens Hospital Los Angeles, the California 33rd PTA District, the Santa Monica-Malibu Education Foundation, the Madison Theater of Santa Monica College and the University of Pennsylvania Women's Sports Advisory Board. Mr. Carrey also Chairs the Parcel Tax Committee for the Santa Monica-Malibu Unified School District and over the years Chaired and served on many other advisory committees to the school district, including having been selected by the Superintendent to serve as one of four members of the select Financial Advisory Committee. In the past, Mr. Carrey also served as an officer of many additional nonprofit organizations, including serving for 8 years as the President of the University of Pennsylvania Alumni Organization of Southern California and the Santa Monica Little League and an officer of a Child Care Center. For 15 years, Mr. Carrey also coached a number of different youth athletic teams, including Little League, Bobby Sox Softball and American Youth Soccer teams.  Mr. Carrey is also a Member of the Country Music Foundation and Academy of Country Music.
Mr. Carrey has received a number of honors and awards from the University of Pennsylvania, the Santa Monica-Malibu Unified School District PTA and the school district itself, the Humanitarian of the Year Award from the Venice/Santa Monica Chapter of the League of United Latin American Citizens, the Henry Gilchrist Professionalism Award, the Connie Murdoch Award from the Small Business Council of America and a Special Humanitarian Award from the Small Business Council of America. He was also selected as one of the 103 most influential people in the Santa Monica/Venice and surrounding areas.
Click here to learn more
Brucker & Morra,
located in Los Angeles,
is Southern California's largest law firm practicing exclusively in Pension and Employee Benefits (ERISA—Employee Retirement Income Security Act of 1974). We serve businesses, business owners, non-profit organizations, attorneys, accountants, actuaries, pension administrators and consultants.
Brucker & Morra solves or prevents federal tax and fiduciary (ERISA) law problems related to employee pensions, executive compensation and welfare benefit plans, and has extensive experience with 401(k), ESOP, 403(b), and 409A plans, IRS and DOL tax and fiduciary controversies, QDROs, creditor protection, mergers, acquisitions, and business dissolutions and restructurings. Brucker & Morra's attorneys serve as Expert Witness and Co-Counsel in ERISA litigation cases. 
Brust Retirement Consulting, LLC

Click here to learn more
Paley Rothman is one of the leading law firms in the DC/Maryland/Virginia area. Founded in 1972, the firm enjoys a diverse client base, including corporations, partnerships, banks, trade associations, non-profit organizations, family-owned businesses and individuals. The firm has expanded to over 40 Maryland attorneys at law.
We are proud of our Maryland heritage and our size: small enough to provide sustained personalized attention and large enough to meet sophisticated needs. Our lawyers are widely recognized in their fields on the national, regional and local level. We publish, speak, and teach about the constantly changing issues of today and tomorrow. Our involvement with federal, state and local officials on new laws and regulations gives extra depth to our expertise.
Our firm's size allows us to provide personal attention to our clients, yet enables us to offer sophisticated legal advice in the following wide range of areas: Corporate & Securities; Creditors' Rights & Bankruptcy; Employee Benefits; Employment Law; Estate Planning & Administration; Family Law; Financial Services; Government Relations; Health Care; Litigation; Real Estate; Retirement Plans; Taxation and Technology.
Our record of service and results for our clients is demonstrated best by the confidence shown by clients who return again and again for solutions to their many needs, and by the fact that new clients are frequently referred to us by existing clients, other professionals and our peers in the legal profession.
Paley Rothman's primary contact with the SBCA:
Paula Calimafde, Esq.
Paula A. Calimafde is a Bethesda MD Lawyer & partner at Paley Rothman where she chairs the firm's Retirement Plans Practice Area and the Employee Benefits Practice Area. Ms. Calimafde has nearly 30 years of experience advising companies and tax-exempt organizations on qualified and non-qualified retirement plans and employee benefits, including cafeteria plans. She is a nationally recognized leader in the field of creative retirement plan designs for businesses. She works closely with owners or management to prepare retirement plans which suit the particular needs of the business. Ms. Calimafde also concentrates on estate planning, particularly advising individuals with significant retirement plan assets. For nearly 30 years, she has been a legislative advocate for businesses in the Federal tax and employee benefits arena. Ms. Calimafde is the current Chair, past President and a member of the Board of Directors of the Small Business Council of America. She received her B.A. from Swarthmore College and her J.D. from Catholic University. She is admitted to practice in Maryland and in the District of Columbia.
Ms. Calimafde has lectured for national, regional and local associations, including the ABA, ALI-ABA and the IRS Employee Benefits Conference. She has testified on numerous occasions before the Senate Finance Committee and the House Ways and Means Committee and has been a panelist for Congressional Members and Staff for the Senate/House Ad Hoc Steering Committee on Retirement Income Security for Americans.
She is a member of the Board of Directors of the Small Business Legislative Council (1992-), Past Chair (1988-1990) and Vice Chair (1986-1988) of the Closely Held Committee of the ABA Tax Section, Charter Fellow of the American College of Employee Benefits Counsel, Advisory Board of the Journal of S Corporation Taxation from 1989-1994 and the Editorial Advisory Panel of Pension & Benefit Power, 2003-. In 1986, Ms. Calimafde was elected a delegate to the White House Conference on Small Business and was subsequently appointed as one of eleven National Commissioners. In 1995, Ms. Calimafde was appointed by the White House to serve as a Presidential Delegate at the 1995 White House Conference on Small Business.

Click here to learn more
Actuaries Unlimited, Inc. is a third-party pension administration and consulting company that has been in business for over forty-five years. Located in Encino, California, Actuaries Unlimited, Inc. provides a comprehensive spectrum in actuarial and retirement benefits consulting services.
Both of the owners, Mindy Gassman and E. Mark Fishman, are UCLA Alumni and Enrolled Actuaries. They are both members of the American Academy of Actuaries, American Society of Pension Professionals and Actuaries, and Conference of Consulting Actuaries, and teach Continuing Education classes throughout Los Angeles. We also employ three additional full-time Enrolled Actuaries, allowing us to provide outstanding in-house backup to our technical staff as well as exceptional service to clients and their tax advisors.
Click here to learn more
Buffington & Aaron is a boutique law firm with AV 5.0 Peer Review Rated partners specializing in employee benefits, tax and business law and estate planning.  Diane Aaron and George Buffington have been working together for over 25 years and take pride in their ability to find creative solutions to difficult problems.  As a firm, we are responsive, accessible, efficient and cost-effective.  Our expertise is enhanced by our relationships with other attorneys across the nation who are tax, employee benefits and business law specialists.
We advise clients on a wide range of business, tax, ERISA and estate planning matters, including business formation and succession, operations and acquisitions, tax-qualified retirement plans, executive compensation (including 409A compliance), equity and severance pay plans, and tax controversies.
Our clients are primarily small to medium sized businesses, including accountants, architects, attorneys, actuaries, third party administrators, banks, consultants, engineers, investment managers, physicians, real estate brokers and sales organizations.
Click here to learn more
We esteem teamwork over stardom and firm accomplishments over individual accolades. We endorse a collegial environment where everyone helps to deliver the best for our clients. There is an important symbiotic relationship between individual success and firm success.
With 95 years of dedicated legal service, Cades Schutte attorneys are some of the most sought after in the Pacific region for their dedication, tenacity and innovative perspective on the law.
We are a full-service law firm with over 70 attorneys, providing superior service in over 20 practice areas from our main office in Honolulu and offices in Kona, Waimea, Kahului, and Lihue. Since the founding of our firm in 1922, Cades attorneys have been called on to serve as counsel in some of the most notable cases and transactions in the State of Hawaii.
We offer a wide range of corporate and personal legal services with an emphasis on business counseling. We are proud to serve local, national, and international clients, and regularly handle estate planning, tax, and personal litigation matters.
Cades is organized into five departments—Corporate, Finance and Real Estate, Litigation, Tax, and Trusts and Estates—but departmental lines are fluid. Cades attorneys from different departments routinely collaborate on projects to benefit our clients.  This approach provides a full array of our firm's expertise and experience.
Utilizing a 'firm first' mentality, we've adopted a democratic style of management in which the strategic direction and vision for the firm is developed by its partners, and headed up by its Management Committee.
Together, this Committee serves as the Firm's key visionary, and is specifically charged with implementing the direction and mission of the stakeholders.

Click here to learn more
At Carlsmith Ball, our history is driven by change. From the founding of our first office in Hilo in 1857, to welcoming the state's first woman lawyer, to representing Hawaii's earliest condominium projects, we've been a part of the evolving legal landscape over the past 160 years. And we haven't stopped there.
With over 60 attorneys, Carlsmith Ball has offices in Honolulu, Hilo, Kona, Maui and Los Angeles. Our firm is uniquely positioned to represent clients in the Pacific region and beyond. Our collaborative spirit sets us apart. We work together from oceans away to provide counsel to clients in virtually every area of law.
We believe that diversity of thought, experience, culture and geography leads to innovative thinking. It breeds creativity. It encourages our attorneys to rise to the occasion, calling on new approaches as well as refined tactics to deliver quality legal services.
Drawing from a century and a half of history, we'll continue to lead the way in Hawaii's legal industry.

Click here to learn more
Danziger & Markhoff LLP is a
business and tax-oriented law firm in White Plains, New York
that has been representing clients in the New York metropolitan area for over fifty years.
The firm's core areas of practice are pensions and employee benefits, ESOPs, trusts and estates and tax planning, corporate law, and healthcare and professional practices.  The services that the firm provides are interrelated, thus enabling the attorneys to provide sophisticated and creative solutions that extend beyond the issue at hand.
The firm works closely with accountants and financial advisors using a team approach to identify clients' goals and produce practical and comprehensive business solutions.
Danziger & Markhoff LLP has been included in the U.S. News – Best Lawyers 2013 list of "Best Law Firms" in the country, with a Metropolitan "Tier 1" ranking in the area of Trusts and Estates Law.
Harris Markhoff, Esq.
Harris Markhoff, a founder of the firm, has a broad business and tax practice which includes counseling individuals, professional corporations, closely held and family-owned businesses on a wide range of corporate, tax and estate planning issues.   Harris has a close relationship with his clients, many of whom have worked with him for decades.
Harris is a graduate of Columbia College and Columbia Law School and is listed in Best Lawyers in America – Trusts and Estates and Corporate Categories, was named "Best Lawyer of the Year" 2013 in Trusts and Estates in White Plains, and has been listed in the Westchester Magazine list of top lawyers in the Trusts and Estates and Corporate categories.
He is a Past President of the White Plains Bar Association (1990), the Estate Planning Council of Westchester County, Inc. (1975-1976) and the Benjamin Cardozo Society – UJA Federation (1997-1999) and is a Past Chairman of the Sections on Taxation (1973-1974) and Trusts and Estates (1995-1996) for the Westchester County Bar Association, where he also served as a Director from 1989-1995. Harris was also a Director of the Estate Planning Council of New York City, Inc. (1989-1992) and a member of the Estate Planning Committee for the Trusts and Estate Section of the New York State Bar Association (1978-1979).
Harris is a member of the Board of Directors of the Westchester Holocaust Education Center as well as a member of the American Bar Association Sections on Taxation and Real Property, Probate and Trust Law.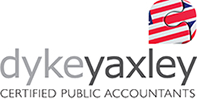 Click here to learn more
At Dyke Yaxley LLC, we are uniquely positioned to understand the opportunities, challenges and rising costs facing companies with international operations, as well as the complexity of planning and preparing taxes for individuals living and working abroad. With offices on both sides of the Atlantic, located in the UK and the US, our team of experienced professionals specialise in international tax planning and compliance.
We don't just prepare your taxes. Instead, we begin our relationships with a strategic planning approach to put you in the best possible tax position for both the short and long term, while considering your specific situation holistically and offering practical solutions.
Whether you're a UK or US expatriate, a dual citizen or owner of a small or midsize business, you can count on our commitment to providing an exceptional level of responsive and personal client service, pragmatic advice and a "no surprises" approach to fees.
Feldman Benefit Services, Inc.
Click here to learn more
At Feldman Benefit Services, Inc., we view ourselves as part of a client's team of advisors and an extension of our client's human resources development.  Our services are designed to provide the expertise and assistance required by our clients to meet their strategic business goals and objectives through their employees' productivity.
Each client relationship is special to us and exclusive in their situations.  FELDMAN BENEFIT SERVICES, INC. responds to these needs with tailored plan designs flexible enough to accommodate the needs of implementation and maintenance.  We will design the plan benefit program most appropriate for each individual client.
These programs are serviced by a team of highly skilled and motivated individuals who act with care and regard for our clients' financial needs, and employee demographics.  Our goal is to meet the expectations of our clients and their team of advisors in an environment of friendship, trust, respect and understanding.  We do this with pride, and in an atmosphere of creativity and education and current technology.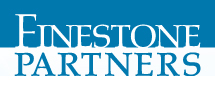 Click here to learn more
Finestone Partners is an independent Registered Investment Advisor and boutique financial advisory firm utilizing unconventional solutions for very successful individuals and companies. For almost three decades, business owners, professionals, entertainers, athletes and their families have come to us to design strategies for building, preserving and transferring wealth, estates and businesses. Our techniques for addressing the needs of our clients begins with the application of our Wealth Management Matrix® methodology, a comprehensive applied critical thinking approach to advising in all financial aspects of our clients' lives. Attending to your financial life, so that you can successfully pursue your dreams and prosper is our passion.
Gilbert Insurance Services, Inc.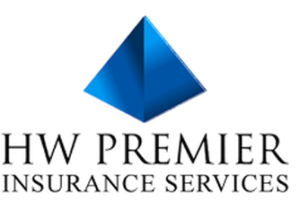 Click here to learn more
HW Premier is a team of experienced insurance professionals offering a full range of financial planning and estate management. We provide a complete complimentary review of your current policies and evaluate your life insurance needs. We work towards solutions by providing expert guidance with a focused and detailed understanding of your financial position and ensure you obtain the best protection at the best rate.
Our knowledge and expertise allows us to strategically plan and design your individual solution. We help you protect your most valuable asset and give you peace of mind.

Click here to learn more
As one of the oldest insurance brokerage firms in the United States, J. Smith Lanier & Co., a Marsh & McLennan Agency LLC company, leads the industry through unparalleled specialization in the management of business, alternative risk, employee benefits, and personal insurance needs.
Through a network of offices located throughout Alabama, Georgia, Florida, Kentucky, and Tennessee, our employees design state-of-the-art programs that complement a full range of risk management solutions coupled with the support of resource professionals who are unmatched in the industry. And, combined with the resources of our parent company,  you can be certain that no matter where you grow or what you do, we can offer you the advice and support you need.
J. Smith Lanier & Co. has a reputation of professionalism, outstanding technical skills, unique problem-solving ability and integrity. Our goal is to establish long-term partnerships with our clients by providing exceptional service that inspires customer confidence and trust.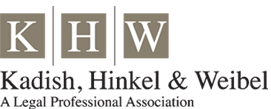 Click here to learn more
Kadish, Hinkel & Weibel is comprised of a team of skilled attorneys who deliver high quality legal advice with integrity and common sense. Led by Stephen L. Kadish, Kevin M. Hinkel and David G. Weibel, the firm represents individuals and closely-held businesses in income and estate tax, corporate and real estate law matters, as well as litigation, commercial law, employment law and probate administration. Because of the firm's core areas of expertise, transactional clients are often referred by other lawyers, accountants and financial advisors.
For more than 40 years, the firm has been active in professional organizations. A number of attorneys are frequent speakers at local and national tax and business seminars, as well as chairs in prominent legal and business associations. As a result, the firm remains at the forefront of important legal issues and trends, and has produced prominent members of the legal and business communities.
Kadish, Hinkel & Weibel's success is the result of the focus on its foundational goal to provide legal counsel in an atmosphere that is rich in experience, integrity and common sense, yet personal in character.
Click here to learn more
Kevin Martin Insurance Services is located in Los Angeles, California. This organization primarily operates in the Insurance Agents, Brokers, and Service business / industry within the Insurance Agents, Brokers and Service sector. This organization has been operating for approximately 9 years. Kevin Martin Insurance Services is estimated to generate $367,499 in annual revenues, and employs approximately 3 people at this single location.
Kuperman, Orr & Albers, P.C.
Click here to learn more
Each of our attorneys has significant experience in one or more areas. We have a commitment to prompt, efficient and cost effective service.
These attributes have allowed us to have long-term relationships with clients ranging from Fortune 500 companies to small businesses and individuals. We also have relationships with other attorneys across the nation which allow us to associate them on our matters whenever necessary.
We offer the skill and experience of a large firm and the flexibility and fee sensitivity of a small firm.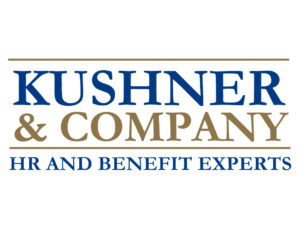 Kushner & Company
Click here to learn more
HR AND BENEFIT EXPERTS Our mission is straightforward: Optimizing organizational success through HR and benefit expertise. We achieve this on behalf of our clients in numerous ways, each approach tailored specifically to that client's needs. By identifying the HR and benefit strategies that link to the client's organizational goals and objectives, we elevate HR from a tactical to a strategic business leader. After all, for most every organization in any sector (for-profit, not-for-profit, and governmental) the key competitive advantage are having the right people in the right place doing the right things. In the benefits arena, we provide design and administrative services for both Health and Welfare (FSA/HRA/HSA, COBRA) and 401(k) and Retirement Plans.Our experience over more than three decades has helped our clients achieve organizational success by creating the right talent acquisition, talent management, and talent engagement strategies, and then putting them in place operationally and administratively.
Lawrence J. Eisenberg, P.C
Click here to learn more
All matters related to tax-qualified plans (401(k), profit sharing, defined benefit, target benefit, employee stock ownership plans) maintained by public and privately held companies and tax-exempt organizations, including plan design and implementation, planning related to tax and ERISA compliance, drafting of plans and contracts, plan terminations, advice and consultation regarding qualified plan matters, determination letter filings, preparation of annual reports (Form 5500s), performance of annual testing requirements, including general nondiscrimination testing, and matters specifically related to collectively bargained plans. We work collaboratively with our clients to achieve the desired results, in a focused, problem-solving manner.
Addressing and resolving plan defects (operational and formal), including preparation and filing of self correction submissions under both the Internal Revenue Service and the Department of Labor correction programs (EPCRS, DFVCP, VFCP). No matter how simple or complicated the situation, we can address it. We are willing to work outside of the box to address and correct issues in as favorable a manner to the client as possible.
Extensive experience with employee stock ownership plans (ESOPs), including feasibility analysis. This includes S corporation ESOPs and C corporation ESOPs.
Matters related to non-qualified deferred compensation plans and executive compensation for taxable and tax-exempt organizations, including the design and implementation of plans and the securing of benefits, and compliance with applicable Code and ERISA requirements, including Code Section 409A. We work with clients to develop creative, goal-based deferred compensation solutions.
Extensive experience with employment contracts, severance agreements, change in control agreements, and related compensation matters.
Representing clients before the Internal Revenue Service, the Department of Labor and the Pension Benefit Guaranty Corporation regarding audit, examination and investigation matters. ERISA Title I, fiduciary, prohibited transaction and plan asset matters.
Equity-based compensation programs, (e.g., non-qualified and incentive stock options, restricted stock, restricted stock units, phantom stock, stock appreciation rights, and employee stock purchase plans).
Change in control and business transaction matters, including planning, due diligence, and representation and warranty review, golden parachute payment planning and analysis. Experience regarding the investment products used to fund pension and employee benefit programs.
We know how to listen – and to quickly identify and solve issues. We respond to our clients promptly. We are solutions-oriented and address all matters as promptly and cost effectively as the situation allows.
Let us help you address your ERISA and employee benefits issues, goals, problems and and concerns.

Click here to learn more
Lathrop & Gage L.C. offers the depth and strength of a
large national law firm
with the hands-on service, management style and aggressive client service of a smaller regional firm with approximately 300 attorneys in 11 offices nationwide. Office locations include Boulder, CO, Columbia, MO, Clayton,  MO,  Denver, CO, Jefferson City, MO, Kansas City, MO, New York, NY, Overland Park, K., Springfield, MO, St. Louis, MO and Washington, D.C. (affiliate office.)
We counsel clients on many issues, including general corporate governance, corporate planning and organization, complex transactions, banking,  professional corporations, federal and state regulations and business litigation.  At Lathrop & Gage, emerging businesses receive the same talent and specialized knowledge as Fortune 100 companies.
Additionally, Lathrop & Gage serves both small and large businesses with  one of the largest and most experienced intellectual property practice groups with 50 IP attorneys who are backed by a litigation department of more than 180 attorneys. Our health care department is also one of the largest and most respected teams in the region and has extensive experience in providing advice and counseling to health care providers – large and small – regarding regulatory and reimbursement issues, litigation matters and complex transactions.
More than half of the firm's attorneys have received Martindale Hubbell's highest rating, dozens are listed in Chambers USA, Best Lawyers in America and are inducted into the prestigious American colleges of their practice areas. In 2006, Worth, a magazine that caters to families of substantial wealth, recognized  two Lathrop & Gage attorneys  as among the top 100 wealth strategies attorneys in the country.  Also, Chambers USA ranked Lathrop & Gage's corporate, intellectual property, litigation, real estate and labor and employment practices among the best in the Midwest, noting the firm is populated with "excellent legal advisers with a strong commitment to customer service."
Founded in 1873, Lathrop & Gage is the oldest law firm west of the Mississippi River and still represents its first client, now known as BNSF Railway Company.
Lathrop & Gage's primary contact with the SBCA:
Alson R. Martin, [B.A. Kansas University (highest distinction), J.D. (cum laude) and LL.M. (Taxation) New York University] is a Member of Lathrop & Gage, L.C. He is President and Director of the Small Business Council of America; member and former Chair of the American Bar Association Personal Service Organizations (1994-96); member of Closely-Held Business Committee, Health Law Committee, and Limited Liability Task Force; member of The National ESOP Association Administration Advisory Committee; Fellow, the American College of Tax Counsel & the American College of Employee Benefits Council; and Life Member, American Tax Policy Institute. He is author of the book Limited Liability Companies and Partnerships (2d ed. 2001; Supp 2006); and co‑author of the book Kansas Corporation Law &  Practice (Including Tax Aspects) (3d ed. 1992), "Doing Business In Kansas," part of the BNA Corporate Practice Series and Tax Management's State Tax Library), and has written many articles for various publications. He is Technical Editor, The 401(k) Adviser (Aspen 1996-date).
He was a delegate, and tax chair for the State of Kansas, to the White House Conference on Small Business held in Washington, D.C. in 1995, and a delegate to the 2006 Saver's Summit in Washington, D.C..
Mr. Martin has been a faculty member for the Annual National ALI-ABA Courses "Estate Planning for the Family Business Owner, " "Sophisticated Estate Planning Techniques," and the co-chair of The Annual Advanced Course of Study "Professional Service Organizations.".  He has also spoken on tax and business subjects to many businesses and professional organizations.  Formerly an adjunct professor of law at both the University of Kansas and University of Missouri at K.C. Law Schools, Mr. Martin is listed in the book The Best Lawyers in America, Outstanding Lawyers of America, Chambers America's Leading Lawyers for Business, Missouri & Kansas Super Lawyers, Who's Who In American Law in American Law, The National Registry of Who's Who; Madison's Who's Who Among Executives and Professionals (2006-2007 Honors Edition);  and Guide to Leading U.S. Tax Lawyers.
McGovern Garry, LLC
Click here to learn more
McGovern Garry LLC offers a wide range of small business professional services, from tax planning to tax compliance / estate planning / consulting services / Financial statement audits, reviews and compilations. Your time is best devoted to your core business. Contact us for a free consultation on how we can assist you and your business.

Click here to learn more
Modrall Sperling is the counsel of choice for complex business, litigation and natural resources challenges anywhere in New Mexico. In many specialty areas of practice, we are retained to work on issues throughout the Southwest and across the nation.
To solve their key challenges, clients rely on our depth of experience of our legal teams, which are built across a wide range of practice areas. We offer well-developed legal niches involving schools, railroads, banks, mining, oil and gas development companies, Native American and public lands, energy and utilities companies, healthcare providers, and Native American law, among others.
Knowing our clients' business – together with the regulatory and competitive environments in which they operate – enables us to spot developments that may affect them so that together we can take action.
Clients hire Modrall Sperling for our experience. They keep us for our counsel.

Click here to learn more
Since 1979 The Nolan Company has provided clients with cutting edge retirement plan design and administrative services.
The Nolan Company specializes in independent ministerial record keeping, administration, actuarial, and design services for retirement plans for small businesses and professional practices.  This independence and specialization allows us to focus on the needs of our clients to meet their retirement objectives.
The vast majority of our clients find us through referrals from financial, accounting, or legal professionals, as well as other clients.  Our specialized design and administration services have gained us clients in 49 states.   Most of these clients have fewer than 50 employees down to and including those who have only one employee.
The Nolan Company is structured to provide the highest quality services to plan sponsors while maintaining independence and objectivity. We would appreciate an opportunity to work with you or your client.
What does it mean when we say we are independent and specialized?
INDEPENDENT
We are not paid by or licensed by a financial institution, accounting firm or law firm. Our services are not tied to a specific investment company and we can work with a broad range of plan funding options.
SPECIALIZED
We provide our plan design and administrative services for cross tested 401(k) profit sharing plans and both traditional and cash balance defined benefit plans.  These can be either stand alone or combined to maximize benefits and deductions while maintaining flexibility.  Not only will we work with you to design a plan that maximizes tax deferred deductions for principle employees, our highly trained staff will work with you each year to make sure we continue to provide you individualized contributions with your deduction and staff costs in mind.

Click here to learn more
Ray Quinney & Nebeker P.C. is a local full-service law firm.  RQ&N was founded in 1940 by Paul H. Ray, S. Joseph Quinney, and A. Hulme Nebeker, and is one of the largest and most reputable law firms in the state.  Built on a solid foundation of professional excellence, personal integrity, and collegiality, RQ&N is a recognized leader among Utah law firms, with acknowledged expertise in specialties ranging from litigation to tax, automobile dealer law to winter sports law, environmental and natural resources law to white-collar criminal defense, and many others.Understanding our clients' unique needs lies at the heart of our approach.  We take a long-term view and we take time to understand the individual demands that each client faces.  We also understand that our clients require a positive and personal working relationship with their legal counsel.To that end, we are guided by four ideals:
Responsiveness: Being responsive means being accessible to our clients at any time, providing frequent feedback and promptly resolving any issues through to a successful conclusion.
Quality: We believe the quality of our service is reflected in the strength of our many long-term client relationships.
Results: We commit to understanding our clients' businesses and industries, and to delivering the best solutions for their legal challenges.
Value: We believe that our firm offers significant value to our clients, with many areas of expertise and outstanding results.

Click here to learn more
Robinson Grimes is the largest Certified Public Accounting firm in Columbus, Georgia and one of the largest CPA firms in the state of Georgia. The firm serves a wide variety of clients in the region, and has particular expertise in the areas of real estate, wholesale distribution, governmental, non-profit, construction, and health care. In 2017, Robinson Grimes celebrated the 85th anniversary of our founding. Our continued growth and success is the result of maintaining high standards of professional excellence and consistently delivering superior service to our clients.
Robinson Grimes is a full service accounting and consulting firm with an emphasis on personal attention and continuity in its relations with its clients. The firm is committed to the highest standards of technical competence, professional performance and ethical conduct. It is the firm's goal to be large enough to offer our clients the widest range of professional service, yet small enough to maintain and nurture personal service. Our growth, continuity and financial success are a direct result of our ability to offer our clients superior services, provided by a uniquely integrated team who promotes the goals and objectives of the firm.
As an industry leader firm, we take an active role in our profession's associations. Robinson Grimes is a member of both the SEC and Private Companies Practice Sections of the American Institute of CPAs. The firm is also a member of the Georgia Society of CPAs and American Institute of CPAs. Principals of the firm have served in leadership positions of these organizations on the local, state and national levels.
The philosophy of our business is to make our clients business a success by giving them the latest, most specialized and qualified services available anywhere in the world. To that end, we make available to our professional staff the expertise of thousands of other CPAs across the country and around the globe through our membership in CPAmerica International.
CPAmerica International is an exclusive international network of independent accounting firms who pool their resources to give clients the broadest base of service possible. We share our specialties and borrow from other CPAmerica International members to provide services wherever our clients do business. CPAmerica International's membership includes 2,000 CPAs and extends from coast to coast in the United States and to more than 10,000 professionals in 85 countries around the world through its strategic alliance with Horwath International.
Robinson Grimes' primary contact with the SBCA:
Charles D. Johnson, CPA, CGMA
Charlie Johnson is a partner of Robinson Grimes where he concentrates his practice in the areas of taxation, health care services, employee benefits, estate planning and accounting for individual and small business clients. His practice focuses on individual and small business tax planning including assistance with income, gift, estate and trust planning, and business succession issues.
Mr. Johnson graduated from Emory University where he earned his BS degree and Georgia State University where he earned his Master of Professional Accountancy degree.  He obtained his CPA certificate from the State of Georgia.  He is a member of the American Institute of CPAs (AICPA) and the Georgia Society of CPAs (GSCPA); Trustee, Treasurer and Past President of the Georgia Federal Tax Conference; Treasurer of the Small Business Council of America; and member of the Tax Section of the Georgia Society of CPAs. He is an active member of St. Paul United Methodist Church where he served as Treasurer or Chair of the Finance Committee for 19 years and currently serves on the Finance Committee and Administrative Council.  He also is a member, Director and Treasurer of the Rotary Club of Columbus.

The Rotgin Law Firm
Click here to learn more
The Rotgin Law Firm is a boutique family owned law firm representing corporations, partnerships, limited liability companies and individuals.  Our cliental includes professionals such as healthcare providers and attorneys, as well as small businesses and their owners and key employees.  Our firm was established in 1970, and provides a range of legal services including trusts and estates, retirement and succession planning, estate administration, real estate, health care planning, health law, planning for individuals with special needs, establishing and servicing business entities, including corporations, partnerships and limited liability companies.
We are proud that our clients include multiple generations (both business and personal) which reflect the personal attention we give to each and every client, as well as our expertise and integrity.
We work closely with our clients' other professional advisors, including their accountants, investment advisors and insurance advisors, and where appropriate, we will work with and/or refer matters to attorneys who practice in other jurisdictions and who concentrate their practices in specialties which are outside our areas of expertise.
The Rotgin Law Firm's main contact with the SBCA:
Karen A. Rotgin
Karen A. Rotgin is a practicing attorney specializing in taxation, estate planning, estate administration, health care planning, planning for individuals with disabilities, qualified retirement plans, real estate, corporate law, health law, professional and business corporations, partnerships, limited liability companies and small business and professional practice representation.  
Turpin Consulting Group, Inc.
Shanley & Associates, LLC

Click here to learn more
In 1959, Phil Singer originally founded the firm which would later become SingerLewak. He was working for another CPA firm before starting his own practice in 1959 where Bernard Lewak's father was one of his clients. Bernard Lewak, a UCLA student, joined Phil as a part-time employee. Together they worked out of a one-room office in an old stucco building above a client's grocery store; their furnishings consisted of only one drafting table. After graduation, Lewak joined Singer Gottfried and Associates. About two years later, Singer reunited with Lewak and joined with another partner to form Singer, Ross & Lewak. In 1962, Ross withdrew and the firm became Singer, Lewak & Associates.
Norman L. Greenbaum joined the partnership and his name was added to the firm. As growth continued, Harvey Goldstein, a graduate of California State University at Los Angeles, joined the firm. By mid-1967, Harvey merged his practice with the others and the firm became Singer Lewak Greenbaum & Goldstein.
By 1972, Harvey Goldstein had become the Managing Partner and as the firm grew, SLGG moved to its current Wilshire Blvd. location as the firm continued to grow. When the firm expanded its services to Orange County in 1979, this new office was managed by partner, David W. Krajanowski.
Today the firm is comprised of more than 220 professionals, including 43 partners and supporting staff, in 9 offices throughout the western region.

Click here to learn more
From the firm's founding in 1946, the people of Sirote & Permutt have approached the practice of law with a focus on uncompromising values: Integrity and trust. Selflessness, courage, and loyalty. Above all, excellence, passion, leadership, and commitment.
What sets Sirote apart is not just the experienced counsel we have provided throughout nearly 70 years of serving the community with distinction. It is also our unwavering belief in always being there for our clients, never satisfied until their goals are fully met, never sacrificing principles along the way.
The history of Sirote & Permutt began after World War II when Morris Sirote and Edward Friend, Jr. joined forces with James Permutt to establish a law office in Birmingham, AL. Karl Friedman soon joined the group, and together these men built one of the Southeast's largest and most respected law firms across a range of practice areas.
Sirote has seen 88 of our attorneys recognized by The Best Lawyers in America, Chambers USA and Super Lawyers, among other accolades the firm has received. Eleven of our lawyers are current or former adjunct professors of law in Real Estate, Corporate/Securities, Tax, Estate Planning and Litigation.
Our professionals place a high priority on serving not only clients but also the communities in which we live and work. To that end, we established Sirote Supports, the firm's charitable initiative that honors programs dedicated to health, education and the arts. The firm is also proud to be a consistent supporter and fundraising leader for the United Way of Central Alabama.
Sirote & Permutt is Alabama's only member of the Law Firm Alliance, an international association of more than 50 law firms, which by membership gives the firm access to high quality legal professionals throughout the world.
The law firm of Sirote & Permutt proudly represents clients throughout the United States from our offices in Birmingham, Huntsville and Mobile, Alabama and Fort Lauderdale, Orlando and Pensacola, Florida.
Strategic Insurance Design Services, Inc.

Click here to learn more
West & Feinberg, P.C. provides legal services of the highest caliber to businesses, professional practices, individuals, estates and trusts.  We practice tax and business law, estate planning, and probate and estate administration.
In everything we do, we work with our clients to minimize their federal, state and local tax liabilities. Our attorneys have extensive education and experience in the practice of tax law and are admitted to practice before various state and federal tax courts.
Our attorneys also have experience teaching law and have spoken extensively at the national and local level to professional groups and trade associations.  In particular, they have taught courses at the Georgetown University Law Center and the Maryland Institute for Continuing Professional Education for Lawyers (MICPEL), and have lectured in front of the American Bar Association, the Maryland State Bar Association, CPA societies, medical and dental societies, major financial services and insurance companies, real estate industry groups and various not-for-profit associations.
Members of the firm are licensed to practice law in Maryland, the District of Columbia, Virginia and Florida.

Click here to learn more
Our commitment to excellence has driven our growth and reputation over our initial 85 years of practice. With attorneys across two offices in northeast Ohio, many licensed to practice in Colorado, Florida, Illinois, Kentucky, and New York, we serve clients who expect and receive superior legal services.
The Firm, rich in history, tradition, and excellence, is the culmination of two law firms with strong and complementary practices.
The law firm that came to be Wickens, Herzer & Panza was founded, in 1932, by William G. Wickens. His son, William E. Wickens, joined the practice in the 1960's. Arriving in 1970, David Herzer took the reins from William E. Wickens, who left to pursue a career in Washington D.C. In 1973, Richard Panza joined the Firm, thus creating Wickens, Herzer & Panza.
Similarly, the law firm of Cook & Batista was founded in 1938, when Dan K. Cook joined G.A. Resek in practice to form the law firm of Resek & Cook. Following the retirement of Mr. Resek, Daniel P. Batista joined Dan K. Cook's practice in 1962 to form the law firm of Cook & Batista.
Wickens, Herzer & Panza and Cook & Batista merged to combine knowledge, experience, and expertise and to deliver unparalleled legal services to our clients.
On January 1, 2000, Wickens, Herzer & Panza merged with the law firm of Cook & Batista, and established Wickens, Herzer, Panza, Cook & Batista Co. On January 1, 2007, Wickens, Herzer, Panza, Cook & Batista Co. expanded the practice by establishing a second office in Sandusky, Ohio. These combinations of talent have increased the depth and breadth of the Firm's reach in order to meet the needs of our clients. Wickens Herzer Panza is currently the largest law firm in the counties of Lorain and Erie.
Wickens Herzer Panza specializes in Corporations, Limited Liability Companies & Partnerships; Business Organizations & Tax, Family & Business Succession Planning; Employee Benefits & ERISA, including Pension, Profit Sharing, and 401(k); Commercial & Industrial Real Estate & Construction; Municipal & Public Law; all aspects of Civil Litigation, including Bankruptcy, Creditors' Rights & Insolvency Litigation; Labor & Employment Relations; Personal Injury; Environmental; Securities; Workers' Compensation, both Group Rating and Self-Insured; and Probate & Estate Planning.  The Firm has offices in Avon, Ohio, and Sandusky, Ohio.
WHP… Solutions for Today's Legal Challenges.